I started a blog about restorations I'm involved in, and realized that a lot, if not most of what I do is some sort of restoration. So it was good to be called into an early model Bronco restoration shop. These guys do really nice work; I should have taken the time to get pictures of the frames they make, the extended cabs, custom floors and other first rate abilities. Below are a few pictures looking around the shop, starting with the sign outside.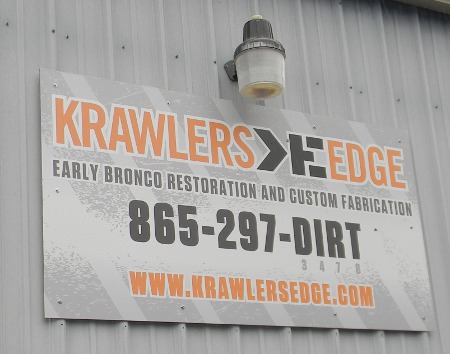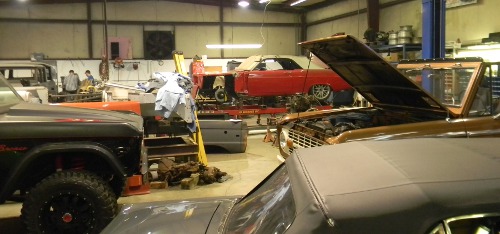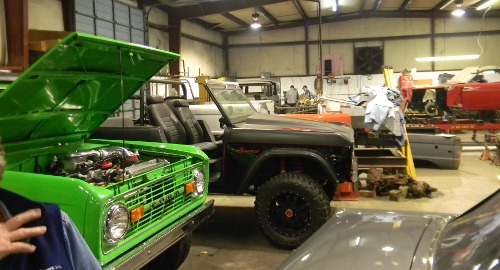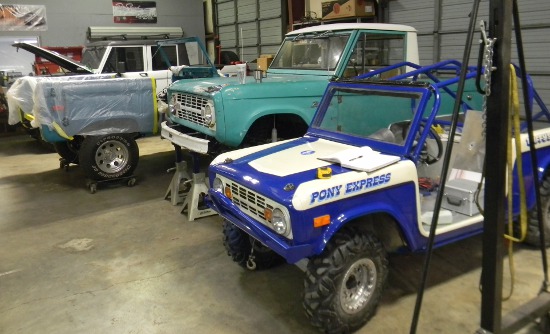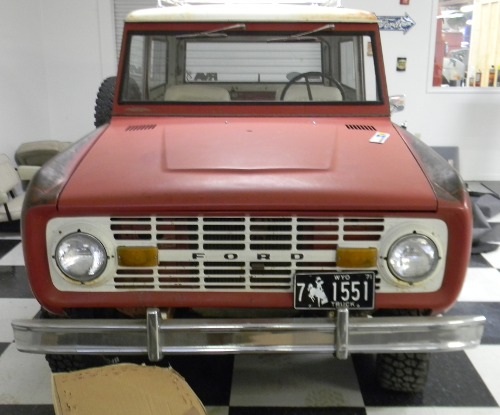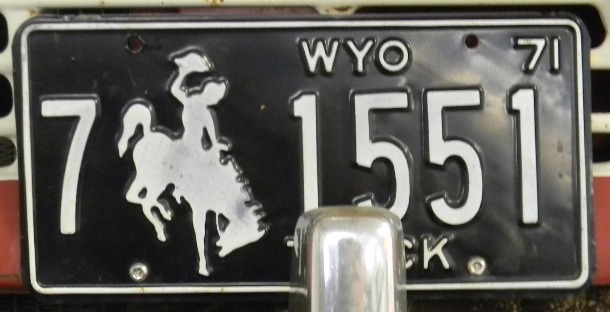 In the pictures above, the mini Bronco with "Pony Express" on the fender was my project. It's owned by the renowned Jim Duff. It's made from an 800 cc four wheeler, and will do 100 mph. It's already been in the Baja race. My job was to write "Colt" in cursive, and paint a likeness of the old style Bronco emblem below it.  I took pictures of the emblem there at the shop; so that I could make a vector file from it. These pictures are below, including the vector file, as an SVG. You can download it for free, if you need it for a similar project. These terms are for search engines:
Classic Bronco Emblem Images. Classic Bronco Emblem Free SVG Vector File.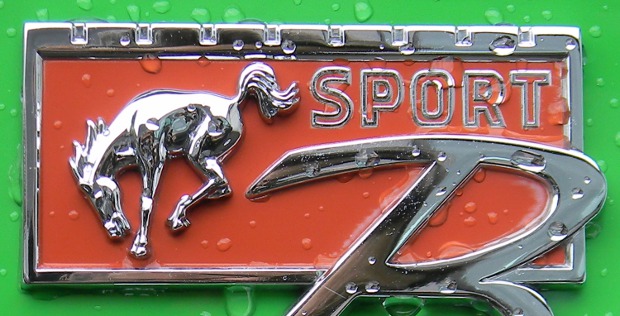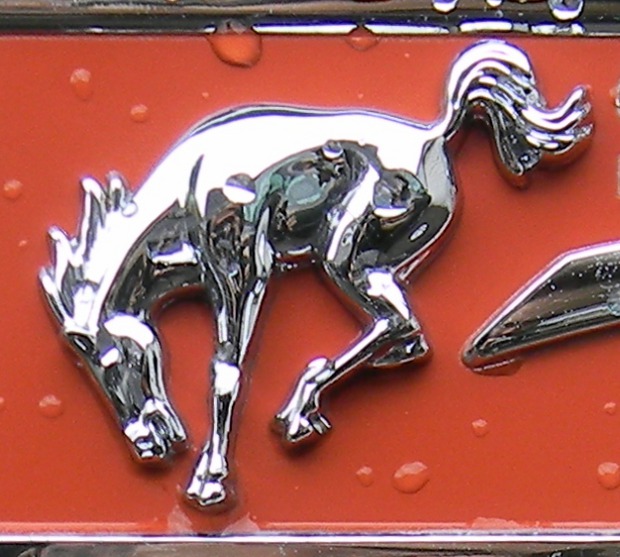 The vector file is pretty much just the silhouette, but it will save you a bit of time. You can add whatever other details you need.  Below are a few more pictures.
Jim Duff had an old box of One Shot lettering enamels, I think he said they're 39 or 49 years old. They're in the box they were shipped in. They still worked great. I was thinking they might need some Japan Dryer, but they didn't. Here's a bigger version of Jim's card. They sell Bronco accessories, including custom bumpers.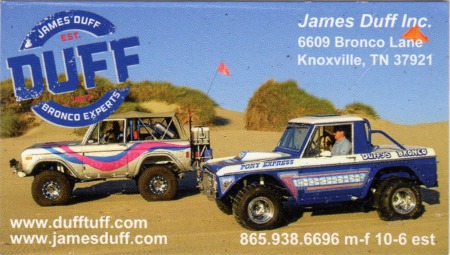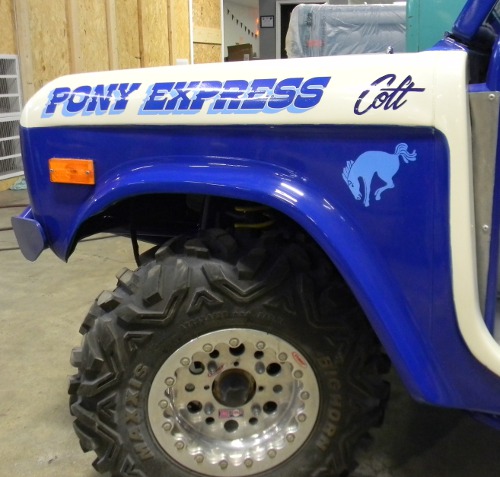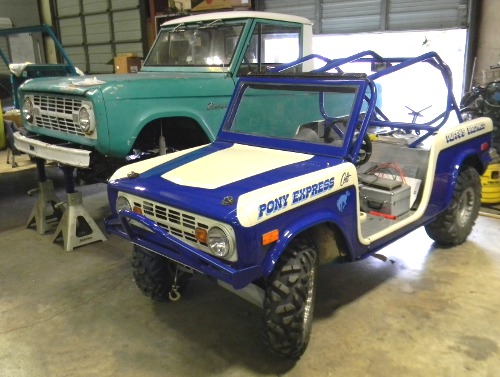 Some links:
The Cool Shop: krawlersedge.com