I recently painted and lettered the new open air car for the Rambler Train in Knoxville Tn. More info is HERE.
This time, we had to work at different locations, so there are scenic pictures along with the others. The interior needed to be painted black. There were places where the old paint was intact and very smooth, the rest of the cieling was rusted metal. When the semi gloss paint was applied, the difference was terrible, but making the rough part smooth would have taken a long time. So I bought cans of spray on texture, to hide the difference. It made a nice, contemporary appearance. The white ares in this picture are the spray on texture.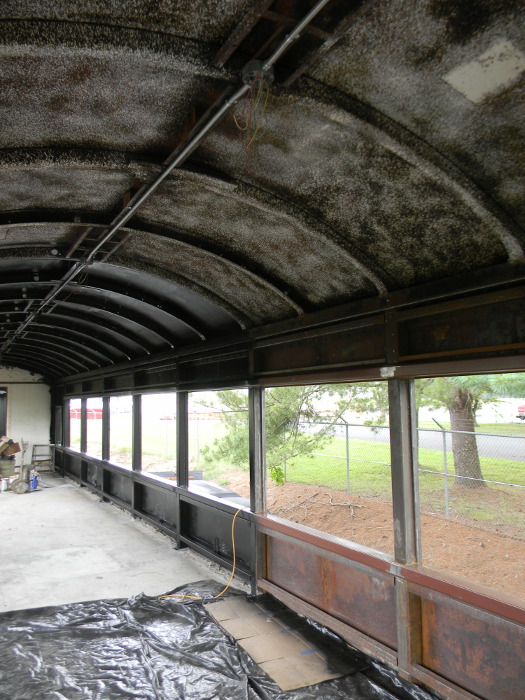 Here's the outside of the roof being prepared for painting. It's so large that I do the solvent wipe down with a mop.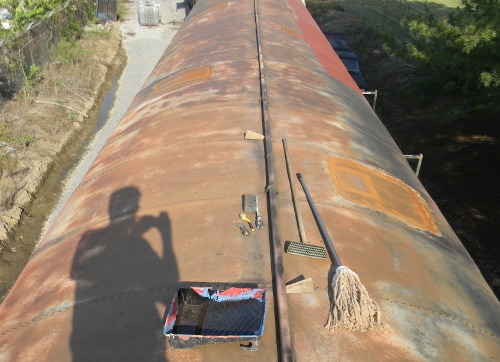 Here's the view in the late afternoon, looking out the end of the car.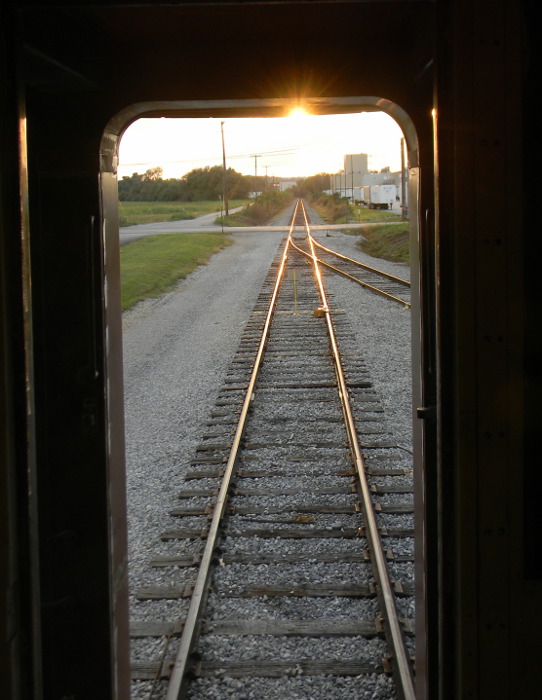 Here's a picture of something I haven't seen before; I include it to record it and maybe have a better understanding of how the materials age and affect each other. It's the side of the car where the paint has been sanded off. the beige colored areas are automotive body filler, commonly called Bondo. What's interesting is that even though the vinyl numbers (1292) were applied above the paint, the body filler changed color where the letters were not.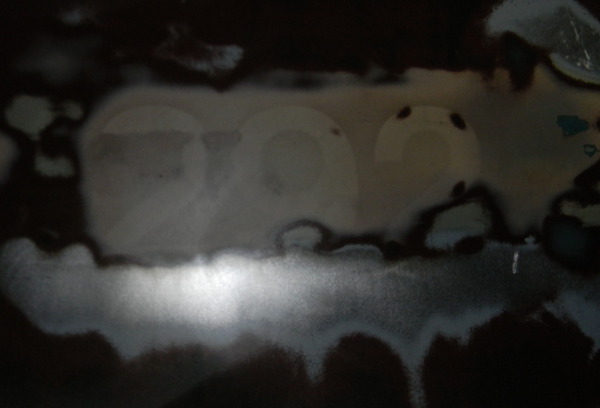 In the next picture, 1292 has been moved under a bridge. Our deadline for completion was very near, and we were being interupted by rain, so this helped. The letters are made by painting those areas gold, waiting for it to dry, then applying temporary vinyl letters. After the green paint is applied, the vinyl is removed, exposing gold letters.  The sun was setting behind the bridge support columns.
The sun did set, and we had to work late. Here's the underside of the bridge at night.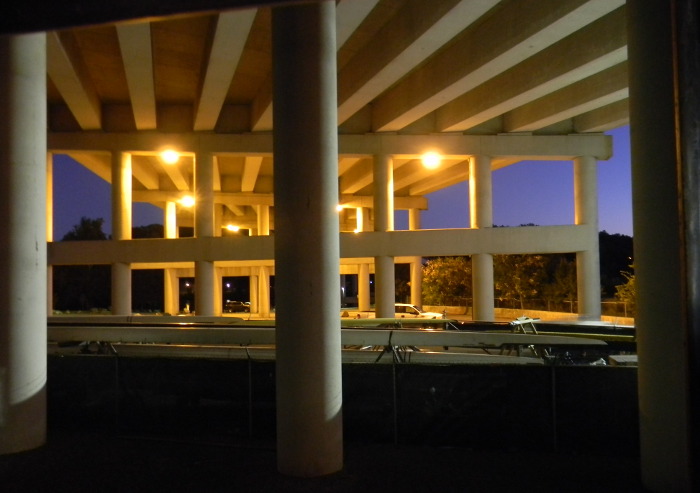 After this, it was moved to a short siding near the bridge, here's a picture looking back toward the bridge and a park next to it.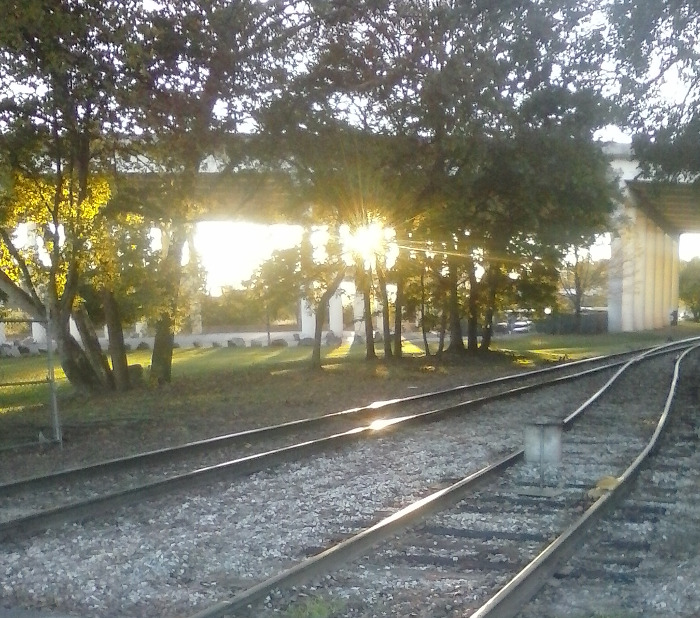 Here's a picture of the car nearing completion. I'll get a better picture to show all the work. All the coaches for the Rambler Train are named for a different virtue; this one is Observant. If you spotted the aluminum ladder across the track, you are observant. It's a faster way to move equipment to the other side, and, observe the blue flag sign farther down the track (not the "W" sign). That sign warns locomotive drivers not to enter this part of the track, which protects workers and ladders.