You are hereFunky Art Chair
Funky Art Chair
---
A friend gave me an old wooden chair with a basket weave seat. I wanted a project to do with my daughter Colleen, and this fit the bill perfectly. It says "Love is Golden" in French. We cut the wood strips off the seat, and were surprised to find a lot of hay bail twine inside. After removing all that, we cleaned it up and sanded it. The original plan was to stain the wood with a very dark color, then cover that with an ivory color. When the ivory paint was distressed, the dark color would show through. But a funny thing happened along the way. The dark color looked so good with the blue-green seat cloth, that we left off the ivory. It meant distressing the dark stain, and having bare wood show through. This then needed a clear coat over it, so now it's distressed with a gloss clear. But it looks great. Here are some step by step pictures.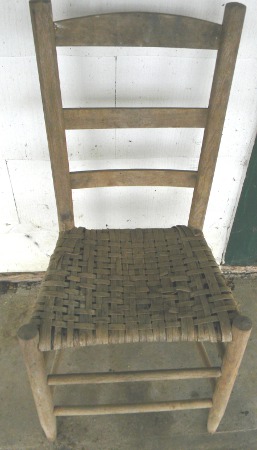 Cane chair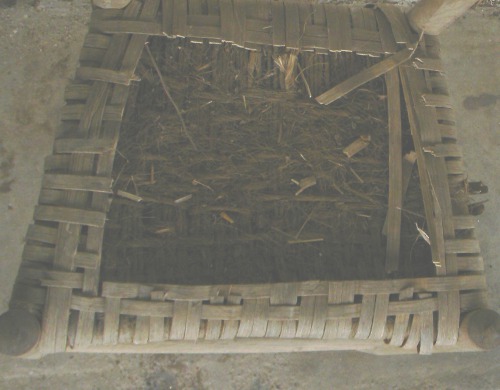 Cutting away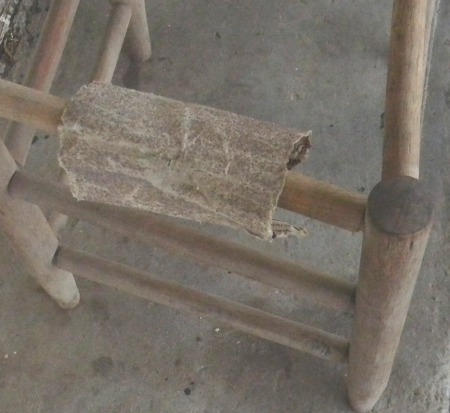 Clean up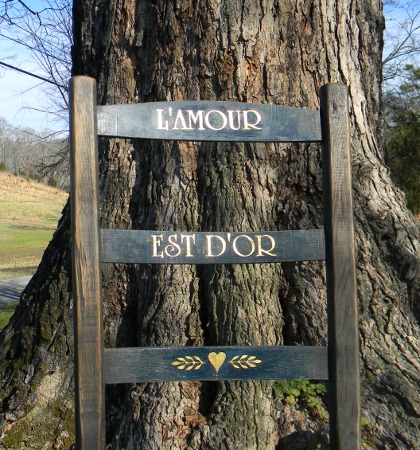 Fresh 23K gold leaf
The picture above with the chair against the large Maple tree was taken before the 23K gold leaf was distressed. Pure gold is 24K, so this is right up there. I wanted to show how much real gold can shine. In the next picture, Colleen is using wet or dry sandpaper to distress the gold leaf lettering.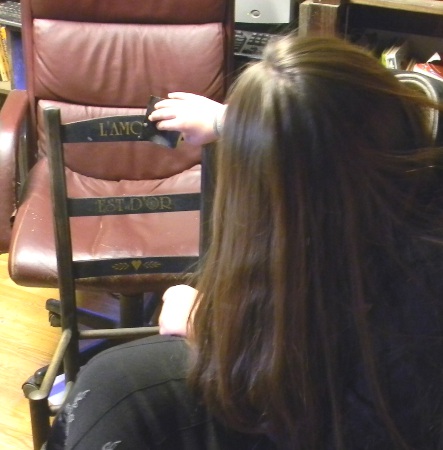 Sanding with fine pape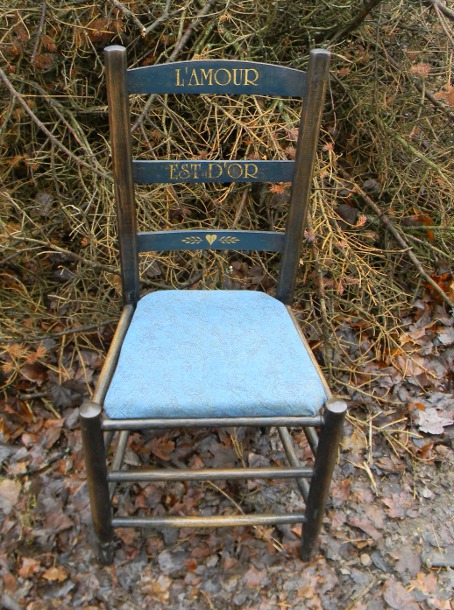 The finished Chairr.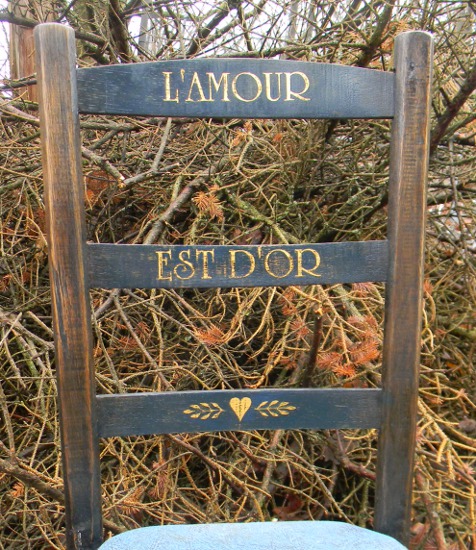 Distressed Lettering